Contrary to traditional Venetian blinds, the VELUX Venetian blind is cordless and you therefore adjust the blind by the help of a control bar attached to the bottom of the blind.
Simply place your hand on the control bar and raise or lower as you please. To adjust the direction of the slats and incoming light simply slide the tilting grip in the right hand side channel up or down. The tilting grip can be positioned anywhere along the side channel. The blind can be installed in minutes with the VELUX unique Pick&Click!® system.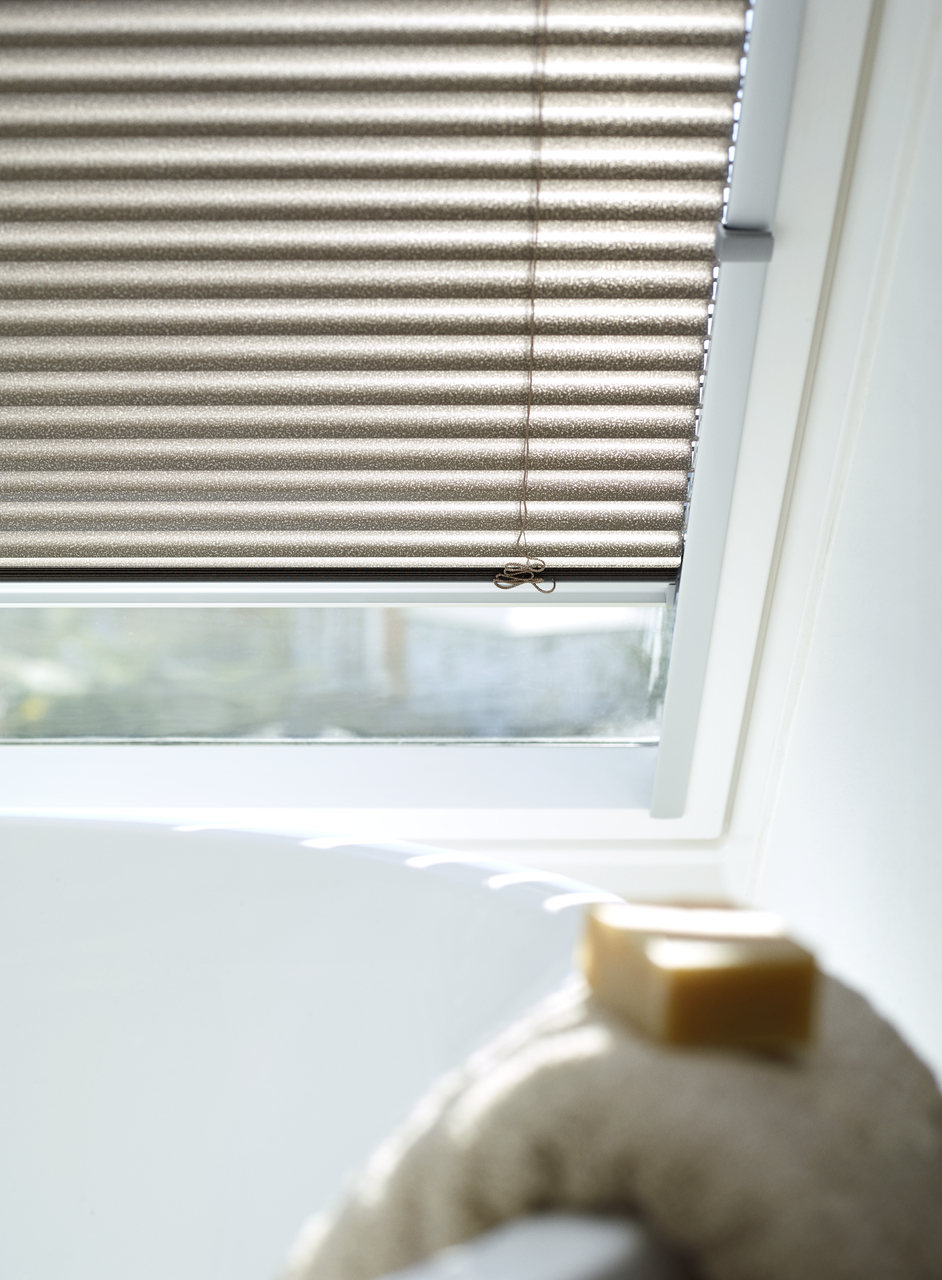 The VELUX Venetian Blind gives you complete control of the light as the slats have no holes and can be angled as you wish - even when the window is open. It has a high blackout ability when completely closed. When the Venetian blind is open it is able to offer a full spectrum of lighting effects with its unique tilt mechanism. As the blinds are made of aluminium with slim side channels, they are very easy to wipe clean and an ideal solution for any room in your home that has high levels of humidity, such as kitchens and bathrooms.


Venetian blinds are made of lacquered aluminium slats that allow you to adjust the amount as well as direction of incoming light – creating beautiful lighting effects in your home. Venetian blinds are water and stain resistant and easy to clean. This makes them an ideal solution in kitchens, bathrooms and any other room where you may experience a high level of humidity. The blind is available in 9 classic colours and is made specifically for VELUX roof windows. As the Venetian blind also makes it easy for you to control the light, they are very well suited for living and dining rooms, hallways and playrooms as well.
The VELUX Venetian blind comes with a three-year guarantee.
For more information about installation, you can visit our Help Centre page - Installation section.