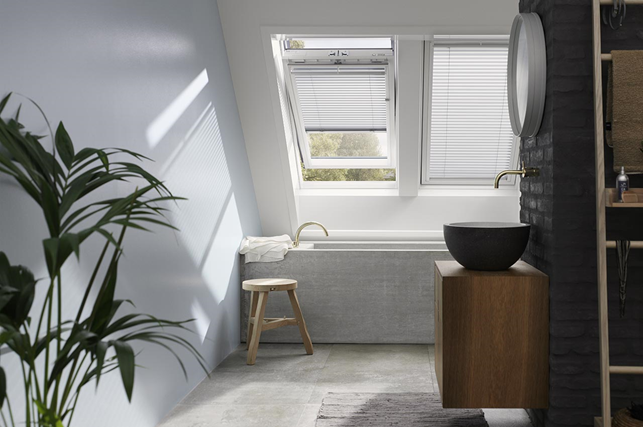 The VELUX Venetian blind is great for rooms which contain high levels of moisture as the aluminium slats are super easy to keep clean. If you've not yet purchased this blind, you can read about the other great benefits here.
If you've got windows with this kind of type plate below and the window is made of PVC/Polyurethane (eg. GPU, GGU, GIU), Please follow the PAU installation guide here in the PDF.

We have included some FAQ's from our customers surrounding the installation of this product. We thought this would be helpful in case you got stuck along the way –
1. Q- Is it easy to install?
A – Yes, for the installation, everything you need for a successful install is inside the package. Inside you will find the side rails, screws, and the installation guide.
2. Q– The upper part of the window is out of reach. Can I change the position of the control bar?
A – Yes, you can change this very easily. Simply, pull it to the lower area of the window and it will stay in this position.
3. Q– How can I turn the slats?
A – On the right-hand side of the side rail there is a control bar. This plastic piece gives you the opportunity to change the angle of the slats for a more comfortable experience.
Please check our installation video below for further assistance or alternatively you can call a member of our team who will happily assist you.