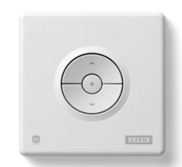 When opting for an electric or solar operated blind or roof window, you will always receive an individual remote control called a KLI 310/312 WW Wall Mounted Keypad.
This remote-control system is battery operated and can be installed onto the wall or just used as a handheld device. The remote requires 2 x AAA alkaline batteries to operate.
Getting to Know your KLI 310 Better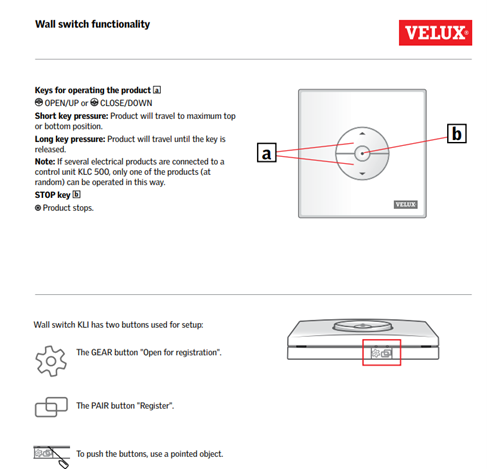 Full step-by-step instructions will be supplied with your latest purchase on how to set up your electric or solar operated blinds or windows, however, we wanted to include some helpful videos below that may be able to assist you in setting up or re-setting your device.
Firstly, look at the below video demonstrating on how to pair the VELUX blind with the Wall Switch. (Please note that all product come with the remote already paired to them as a standard, however, in rare occasions this step may need to be carried out)
Although, the video is showing a solar blind being paired with the Wall Switch, the same steps can be carried out if you have chosen to opt for an electric operation version instead.
If you find that the Wall Switch cannot find or pick up certain products, it may mean the remote control or blind requires a reset. You can do this by following the instructions below or viewing the video demonstration underneath.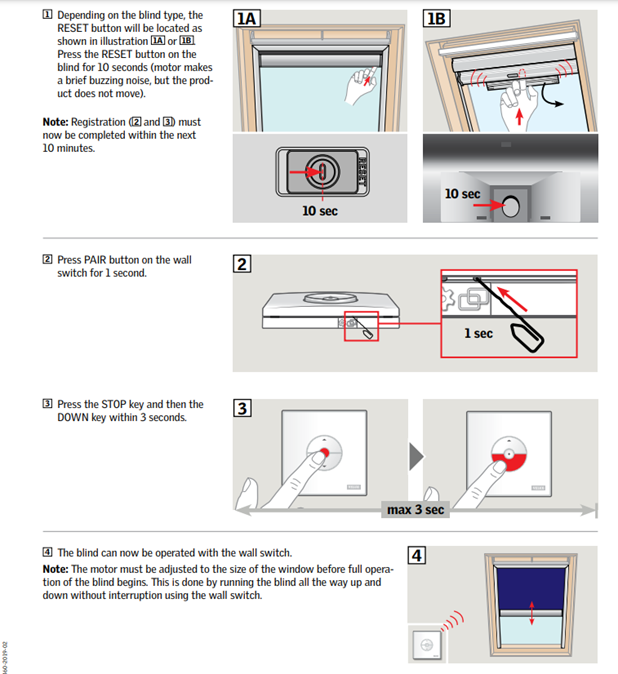 Another common question we get asked from our customers is 'Can one Wall Switch be used for multiple electric and solar VELUX products?'
The answer to these questions is: yes! However, it can only be done by grouping multiple blind products or multiple roof window products.
For example, you could not group three roof windows and three roof blinds to the one Wall Switch.
Below we have detailed the steps to group these products together. Please note, once grouped, all electric or solar operated blinds will open and close one at a time.