The VELUX replacement blackout blind is ideal for bedrooms, giving an essential blackout effect. The blind is great if you are looking for an original blackout blind in good quality and it is also a great choice for replacing old or worn out blinds.
This blind is suitable only for VELUX roof windows produced before 2013. It can be positioned anywhere in the window and runs in a silver colored aluminium top and side channels.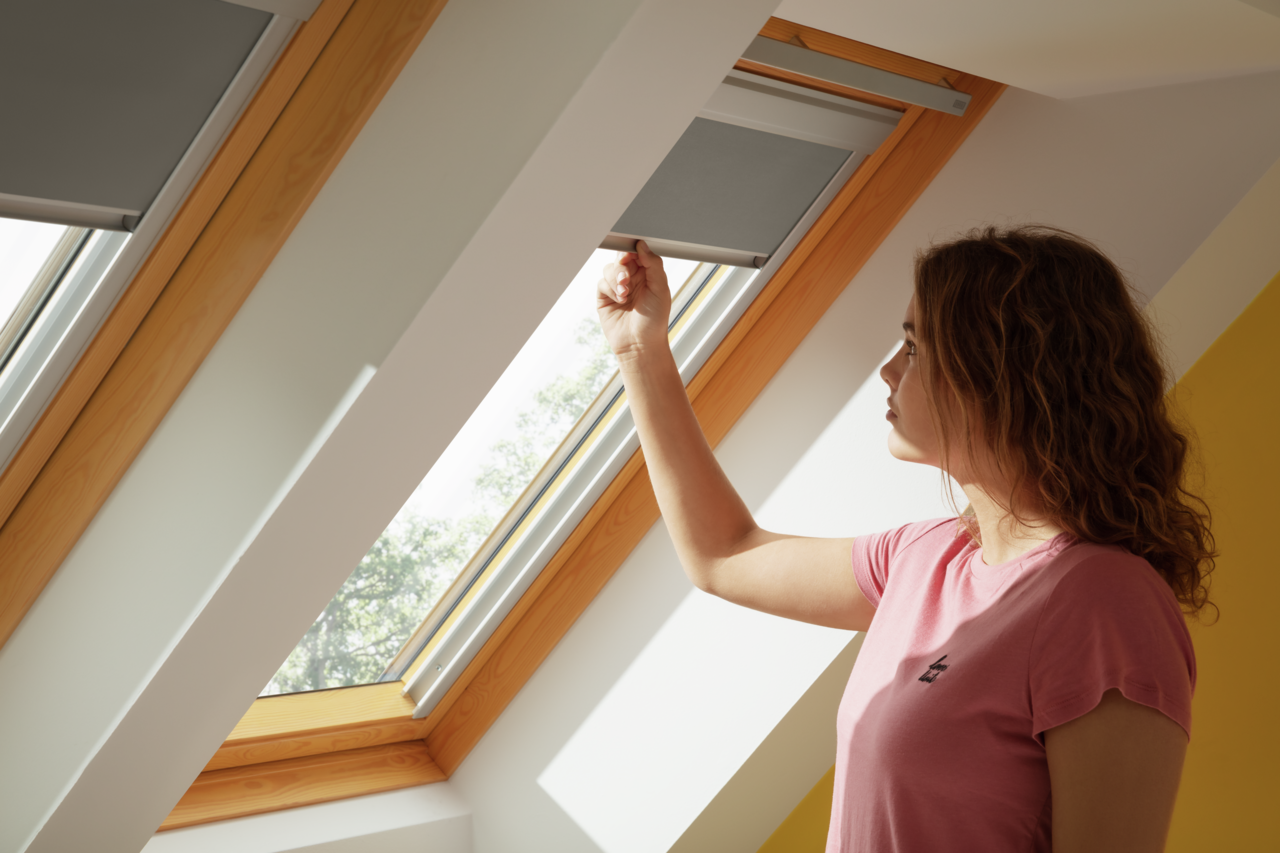 Blackout blinds are made of a lightproof fabric that effectively blocks out incoming light. They can help to ensure a good night's sleep or a restful nap during the day and are recommended for bedrooms and children's rooms. They are also perfect for home cinemas and guest rooms where you feel annoyed by flickering street lamps, passing car lights, or simply want to control the light coming in, or reduce heat gain and heat loss.
VELUX Replacement Blackout Blinds are made from a dirt-resistant polyester and they come in four different colours. Not depending on the colour, all of them have the same effect. The VELUX replacement blackout blinds purchased through our online shop have a two-year guarantee.

For more information about installation, you can visit our Help Centre page - Installation section.