The VELUX Roller Blind provides a basic level of privacy whilst still allowing natural light to enter the room. The Roller Blind (RFL) runs in aluminium side channels and can be positioned anywhere in the window.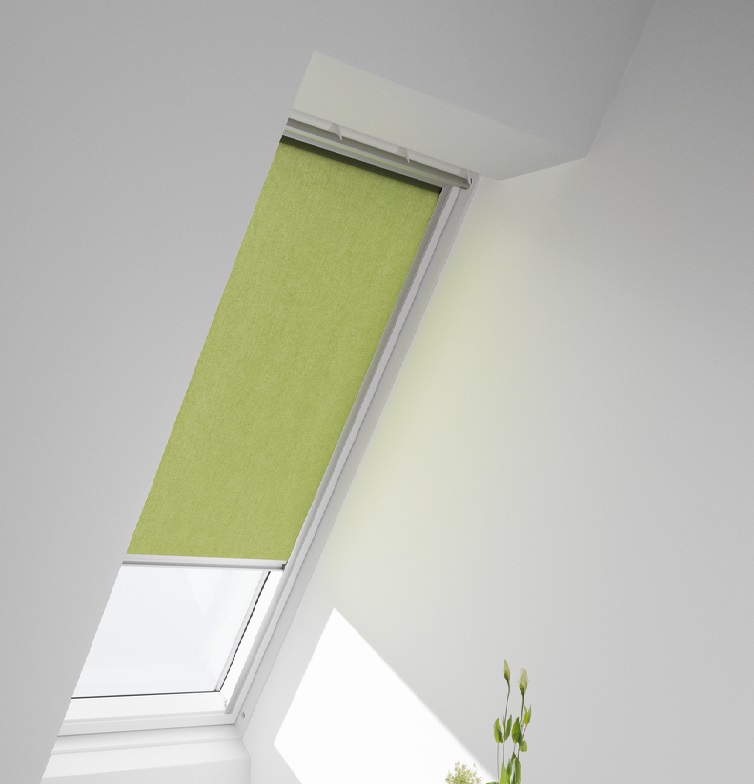 VELUX manually operated roller blinds with hooks (RLT/RLG) come without top and side lists and can be positioned in three different heights. These are available in only two colours (beige and dark blue).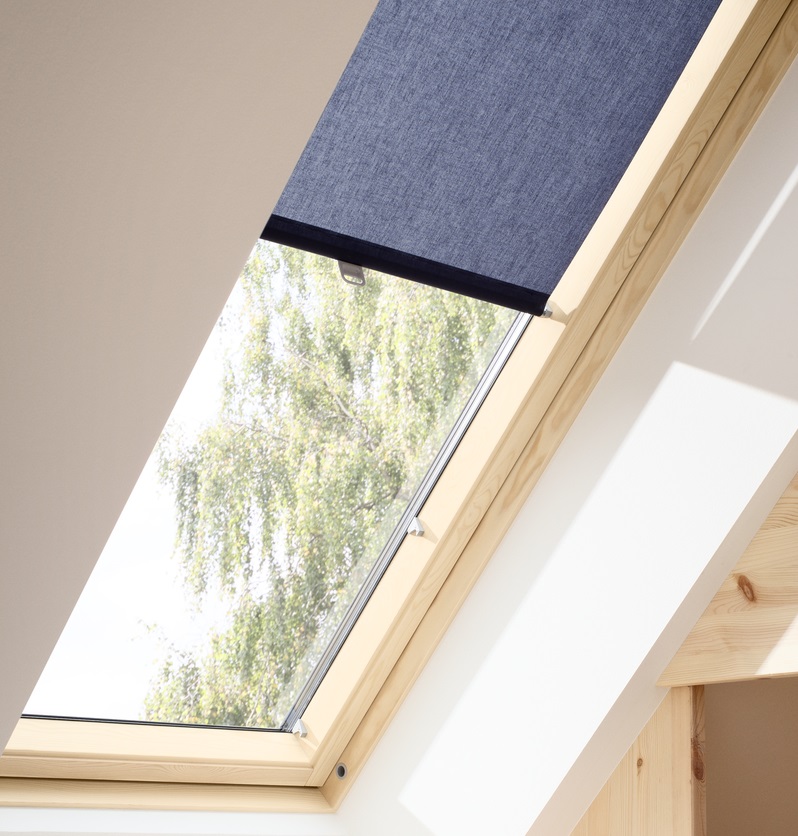 A roller blind is an effective and practical solution that offers protection and good looks. Roller blinds are therefore well suited for living rooms, home offices, playrooms and other rooms where you want basic privacy and the ability to diffuse the light. The blind is made specifically for original VELUX roof windows.
The VELUX Roller Blind is available in 15 different colours and patterns. It has a step-less-positioning system, which means that it can be positioned anywhere in the window. VELUX roller blinds are available in a manually operated and remote controlled version. VELUX roller blinds run in side channels made of natural anodized aluminium. These channels ensure smooth operation, free positioning of the blind and prevent light from passing in around the edges.


The VELUX Roller Blind comes with a three-year guarantee.
For more information about installation, you can visit our Help Centre page - Installation section.