The VELUX Blackout Roller Blind is made specifically for original VELUX roof windows.
The main benefits of this blind are -
It gives you 99,9% blackout both day and night.
Has a reflective aluminium coating on the back that reflects heat from the sun in summer while retaining heat in the winter.
It can be positioned anywhere in the window using step-less positioning.
Runs in a slim silver or white coloured aluminium top and side channels.
Can be purchased in a variety of different colours to suit any project.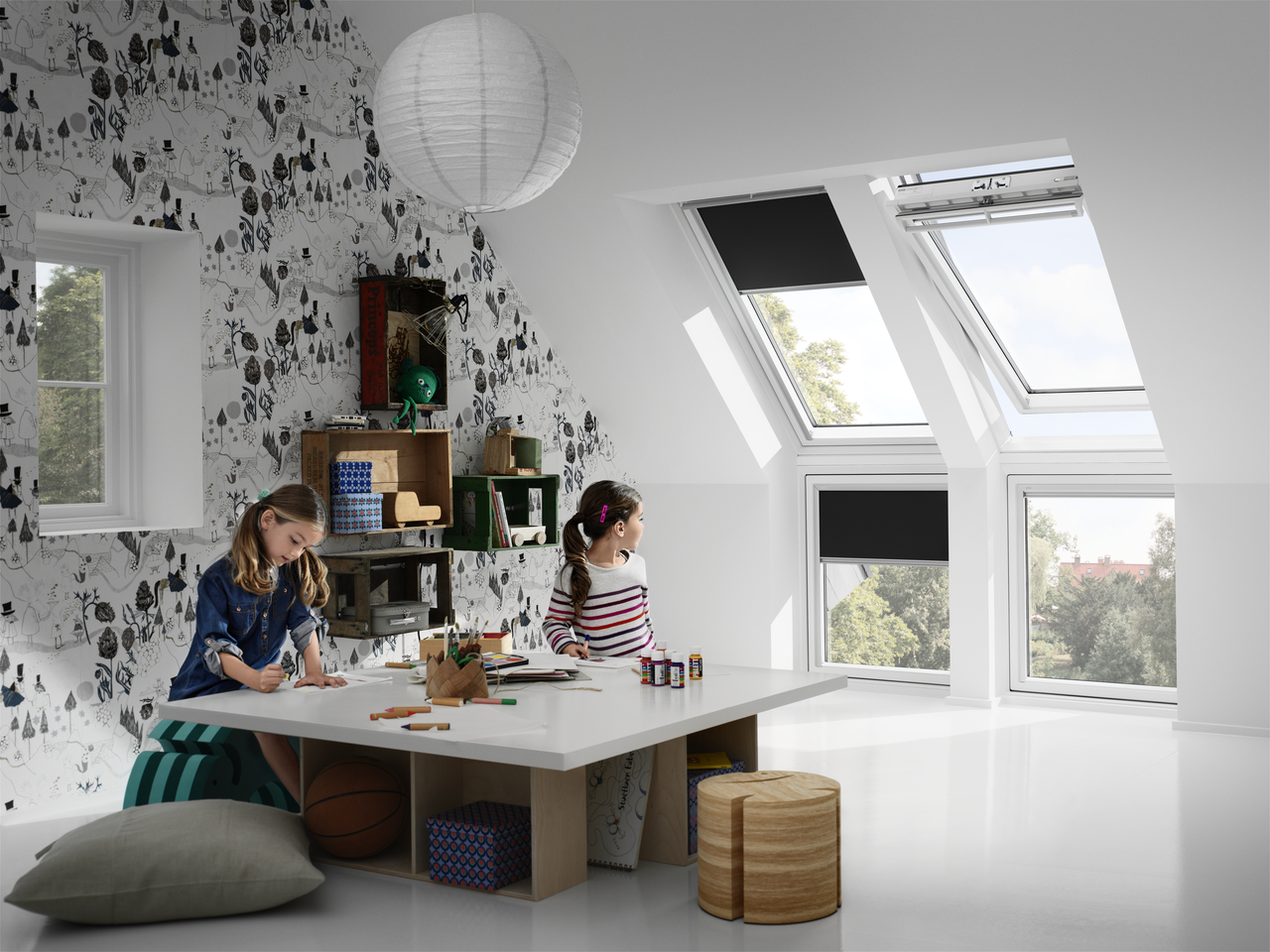 The VELUX Blackout Roller Blind requires two fixing brackets (ZOZ 230) to hold the blind in place. These may already be pre-installed on your roof window. Please check your window to establish if you require these or not. If you do need these you can purchase them here.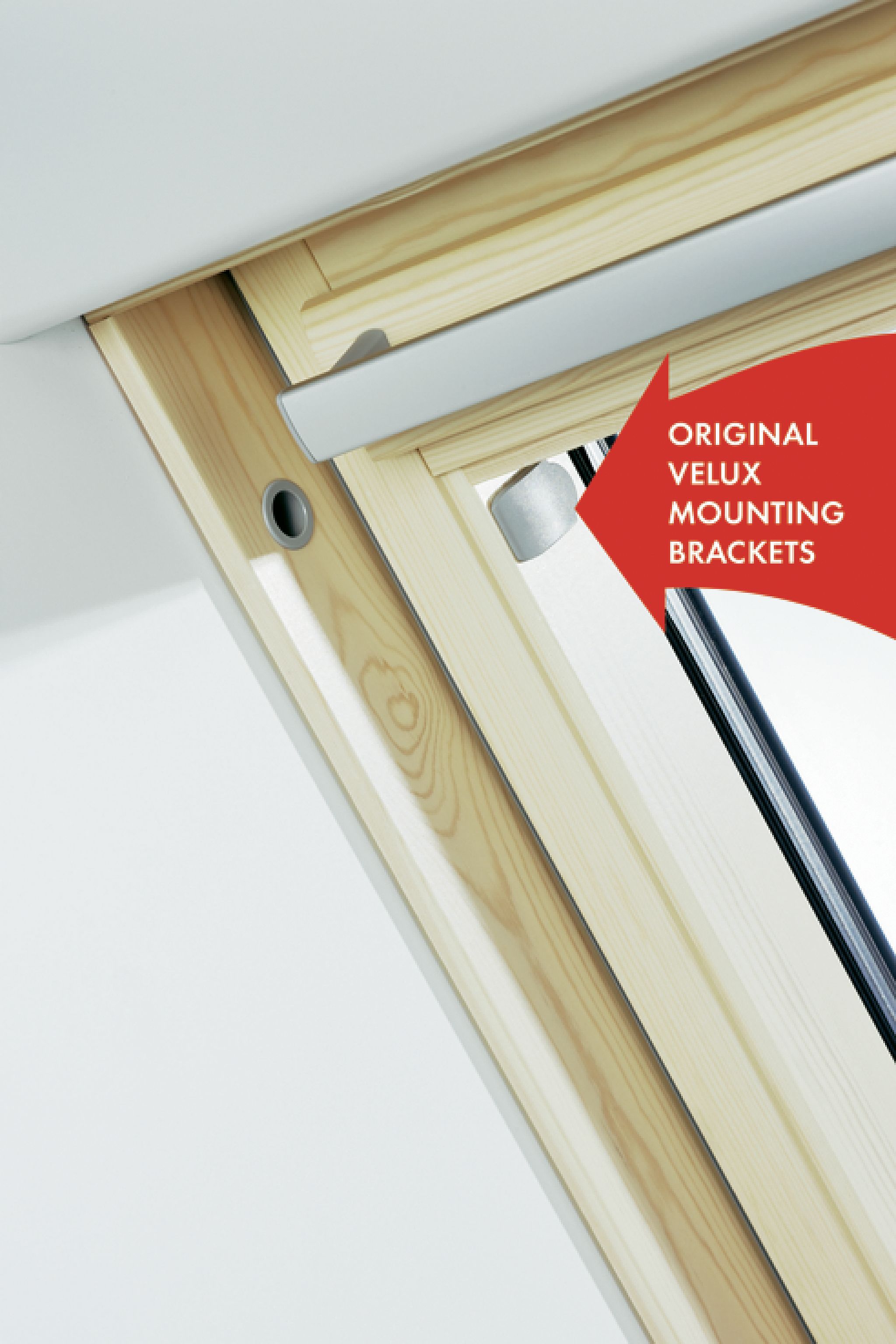 Blackout roller blinds are made of a lightproof fabric that effectively blocks out incoming light. They can help to ensure a good night's sleep or a restful nap during the day.
Blackout roller blinds are made from a dirt-resistant polyester and can purchased in a manual or remote control operated edition.
The VELUX blackout blinds purchased through our online shop have a three-year guarantee.

You can choose which colour of blind along with the operation and frame colour you'd like via our configurator here.
For more information about installation, you can visit our installation article here.