The main purpose of an awning blind is heat protection. It is an exterior blind that blocks the direct rays of the sun and can significantly reduce heat intake. The blinds are made from a glass fibre PVC coated awning which is dirt and weather resistant and can be used to dampen the noise of rain before it hits the pane.
During sunny days, roof windows can become uncomfortably hot, but the Itzala awning blind overcomes this problem by shielding the glass from the outside. It also pleasantly diffuses the incoming light. When not in use, the awning is discreetly fitted and protected inside the hood of the window.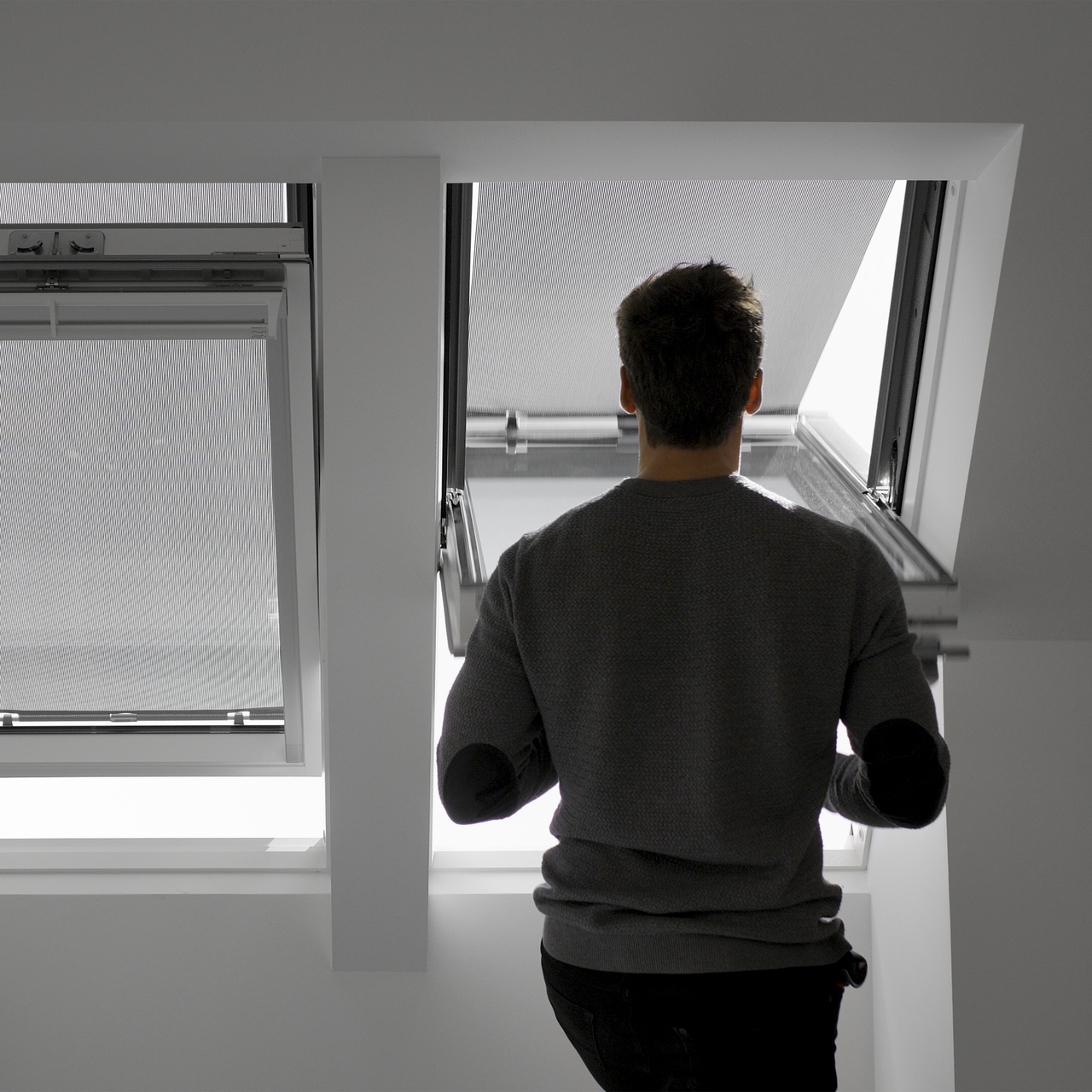 The Itzala awning blinds are available in a black transparent net with hooks only. Itzala blinds purchased through the online shop have a two-year guarantee. We recommend them for all rooms where you would like to reduce heat and increase comfort.
These blinds are available for VELUX roof windows. Please note, the Itzala awning blind isn't compatible with VELUX INTEGRA® roof windows (electrically or solar operated roof windows). If you have an out of reach window we recommend you choosing a VELUX electrically or solar operated blind. Note that Itzala blinds are not compatible with the extension pole for blind control - VELUX Rod (ZCT 200K).
For more information about installation, you can visit our Help Centre page - Installation section.