The VELUX Anti-Heat Awning Blind is an external blind perfectly suited to stop strong sunlight and heat even before it hits the pane on your roof window. While not in use, the awning blind is discretely hidden in a top cover. When extended to the base of the sash, the semi-transparent fabric cuts out the direct rays of the sun and effectively reducing the heat in your room - still allowing visibility to the outside. The blind can also be used when the window is open. Awning blinds are therefore ideal for rooms where you want effective heat protection, view and daylight at the same time.
The main purpose of an awning blind is heat protection. It is an exterior blind that blocks the direct rays of the sun and can significantly reduce heat intake. The awning blinds are made from a weather resistant net fabric for long lasting performance. We recommend them for all rooms where you would like to reduce heat and increase comfort.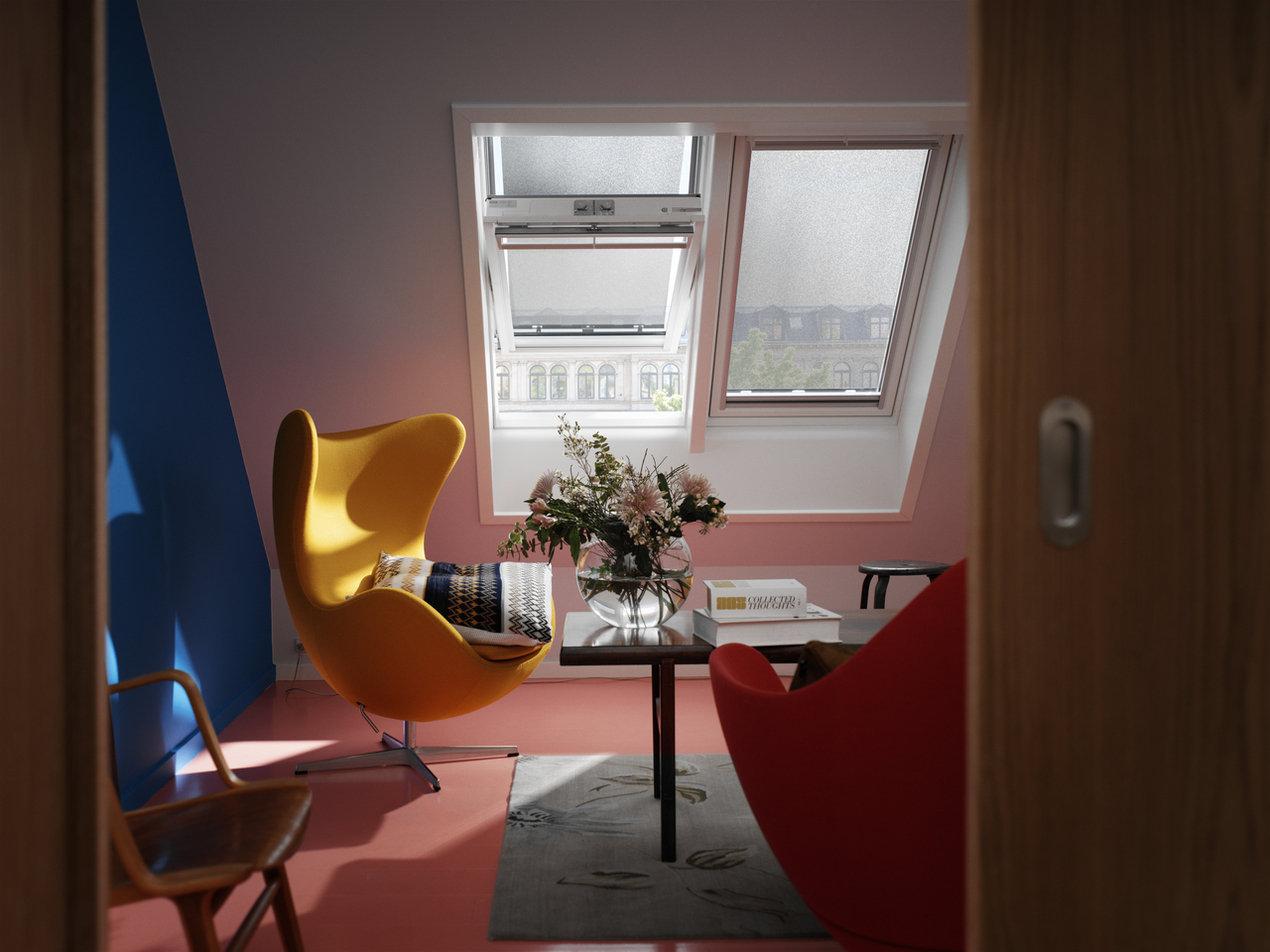 The manually operated VELUX Anti-Heat Awning Blind with hooks can either be fully rolled down or up. To operate the awning simply open the window and rotate it 180 degrees. Then attach or detach the awning to the hooks on the outside of the bottom sash. When closing the window, the awning will then automatically roll out or up. Once you have rolled the awning up or down, you can of course open and close the window as you please. Well suited for roof windows within reach.
The VELUX Awning Blind comes with a 3 Year Guarantee.