The Itzala Blackout Budget Blind offers a suitable alternative for older generation VELUX roof windows. (You can check the compatibility when configuring the blind according to the window type plate. E.g., GGL 306, GPL 4)
The main benefits of this blind are -
It's made of a lightproof fabric that effectively blocks out incoming light providing an almost blackout experience.
Easy to install
Cost effective choice
This product offers the same high quality features as the Itzala Blackout Blind (DUR), however is only compatible with older generation VELUX roof windows only.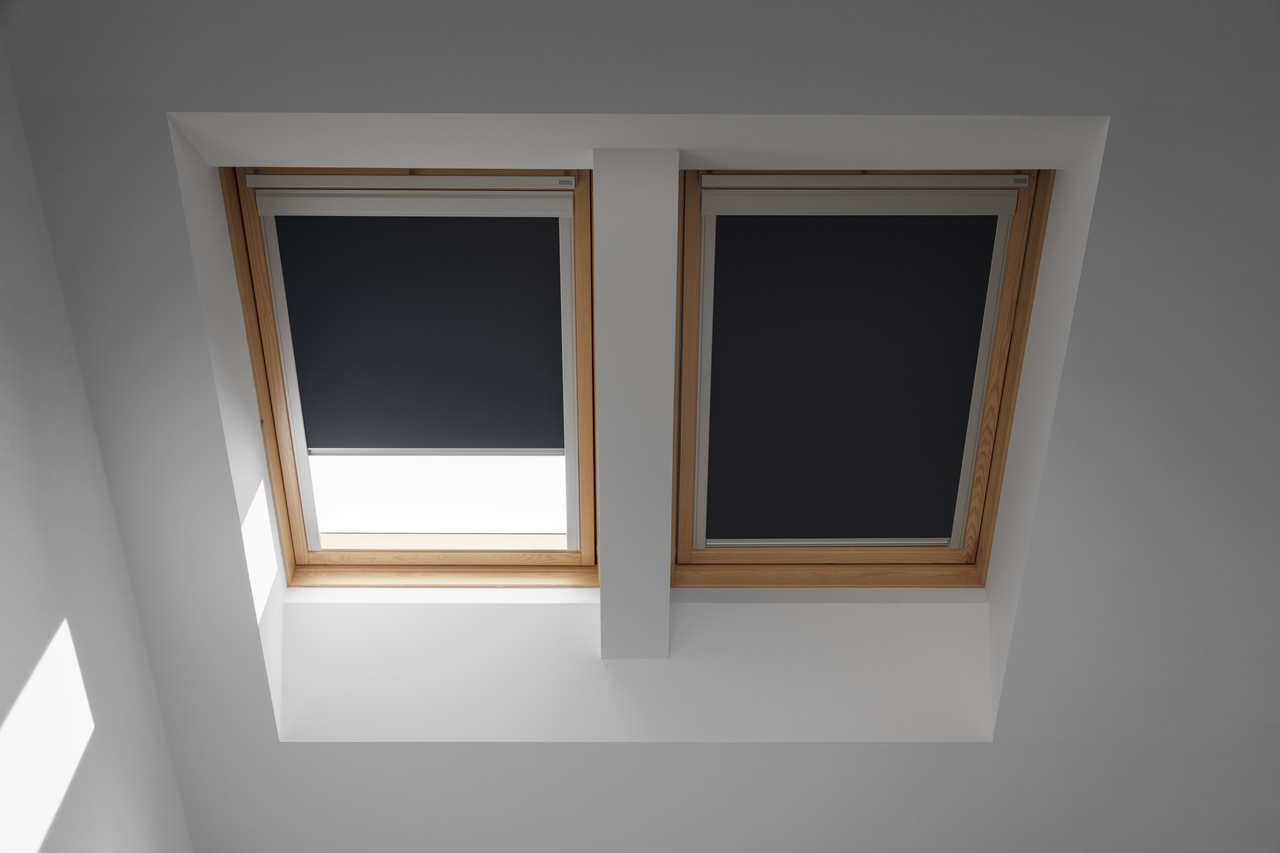 Itzala blackout budget blinds are quality blinds that can be offered at a lower price as they are manufactured in bulk.
Unfortunately, this blind has no thermal qualities and can be used purely to diffuse incoming light and for decorative purposes. There are 4 colour options available, white, dark blue, grey and light beige. These are not the same colours as VELUX offer.

Itzala blackout budget blinds purchased through our online shop have a two-year guarantee.
For more information about installation, you can visit our Help Centre page here.