The Itzala roller blind is a low cost, value option available in dark blue and beige. The blind has a robust roller mechanism and a tri-positional window clip. It is made of polyester fabric for long lasting durability. If you are looking for the lowest possible cost blind for your window, the Itzala roller blind should be your first choice. The blind is available for VELUX, FAKRO, RoofLITE, Dakstra, Keylite and Dakea roof windows.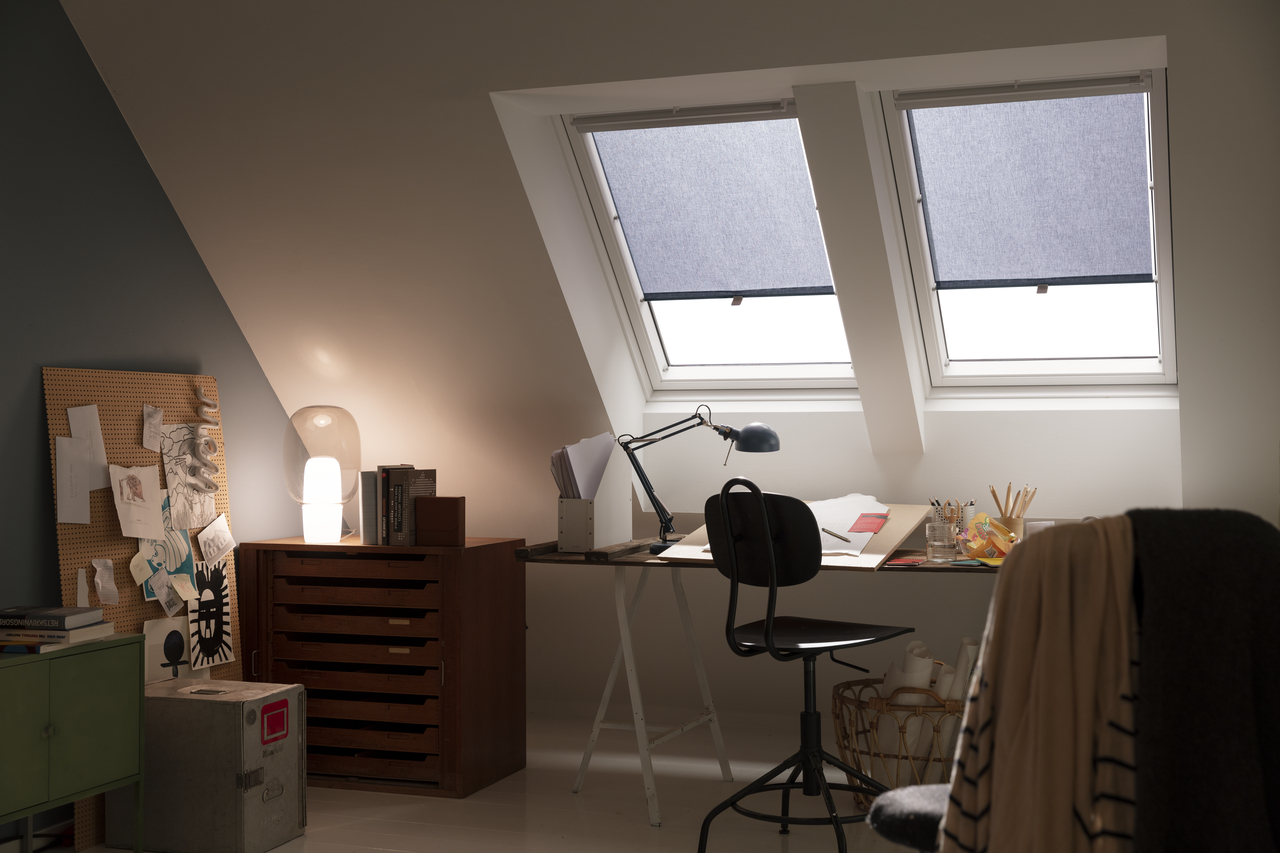 Itzala roller blinds purchased through the online shop have a two-year guarantee. If you have an out of reach window we recommend you choosing a VELUX blind. Please note that Itzala blinds are not compatible with the extension pole for blind control - VELUX Rod (ZCT 200k).
If you're looking for an affordable way to achieve basic privacy, while still allowing natural daylight to enter the room, a roller blind is the right choice for you. Roller blinds are made of a translucent polyester cloth that diffuses incoming light to various degrees, depending on the colour of the blind. This makes the roller blind very decorative and helps you create a harmonious light in your room. Roller blinds are highly recommended for living and dining rooms, but also well suited for offices, hallways and playrooms.
For more information about installation, you can visit our Help Centre page - Installation section.