With control systems we offer, you can upgrade your manually operated VELUX roof window so you will be able to install electrically operated VELUX blinds. With VELUX ACTIVE control systems you can upgrade your VELUX INTEGRA® roof windows and control you indoor climate conditions.
Control system for an electrically operated VELUX blinds or shutters (KUX 110)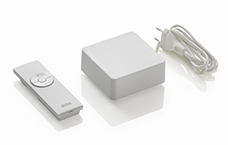 This control system allows you to operate electric blind or shutter in manually operated VELUX roof window. It can be used for operation of one product only and it consists of a control unit and remote control. Please note that professional electrician might be required to install this product.
VELUX ACTIVE Starter Kit - Control for Indoor Climate (KIX 300)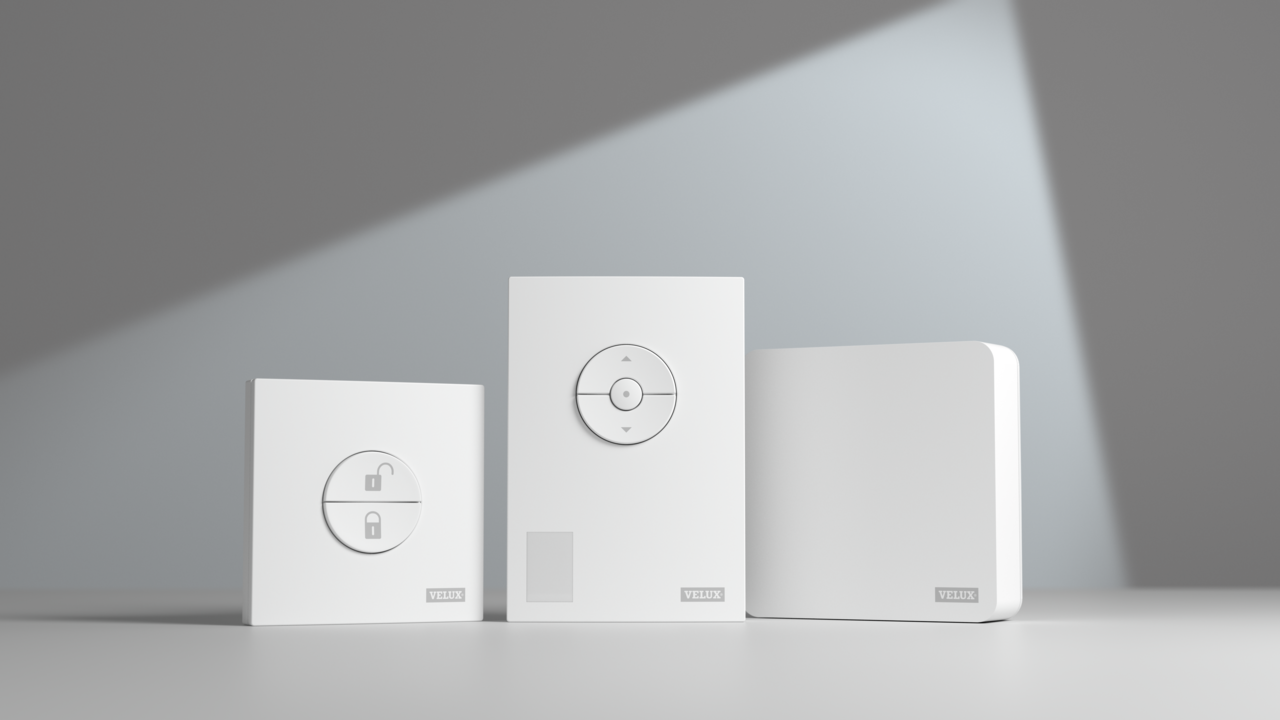 With this kit you can start your smart solution of operating your VELUX INTEGRA® roof windows, blinds and shutters. It allows you to combine the health benefits of automatic, sensor-based operation with the convenience of smartphone app control. VELUX ACTIVE can provide you with healthier indoor climate of your home as:
smart sensors monitor temperature, humidity and CO2 levels and open/close your roof windows to ensure there is healthy indoor climate
it can protect your home from overheating by proactively closing VELUX INTEGRA® shutters and awning blinds based on local weather forecast information
This kit is compatible with:
VELUX INTEGRA® electric or solar powered roof windows, blinds and shutters with io-homecontrol® (Produced since 2007)
VELUX centre-pivot manual roof windows produced since May 2000 (Requires solar motor upgrade kit KSX 100)
There can be additional indoor climate sensors and departure switches added to control your indoor climate room by room.
And this video shows how VELUX ACTIVE works:
Additional VELUX ACTIVE indoor climate sensor (KLA 300)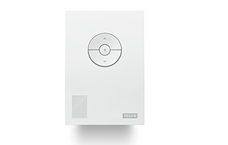 This smart indoor climate sensor measures CO2, humidity, temperature and closes/opens your roof windows for a healthier indoor climate. There is also a built-in switch by which you can operate your VELUX INTEGRA® roof window.
It is very easy to install: you just need to simply pair it with you VELUX ACTIVE system and fix it on the wall.
It is recommended to install a sensor in each room to obtain the optimal automatic control of your products and the optimal indoor climate in your home. This sensor requires to have VELUX ACTIVE Starter Kit (indoor climate control system) installed.