The VELUX translucent roller blind (type RFL) runs in side rails made of natural anodized aluminium, available in silver or white frames and it is available in 16 different colours and patterns. It has a stepless positioning system, which means that it can be positioned anywhere in the window. It is available in a manually operated and remote controlled version.
There is an economy variation of the VELUX roller blind available on certain markets: type RHL that comes with hooks instead of side rails and can be positioned in three different heights. It is available in 4 colours.
VELUX translucent roller blinds come with a three-year guarantee.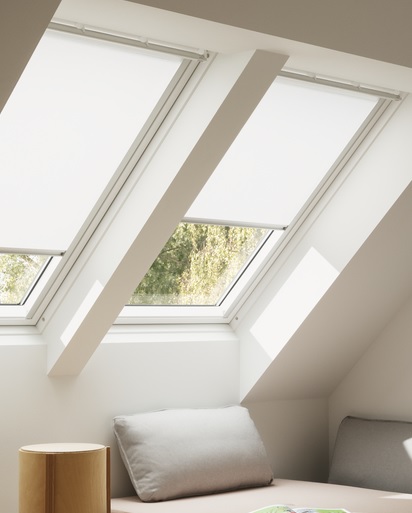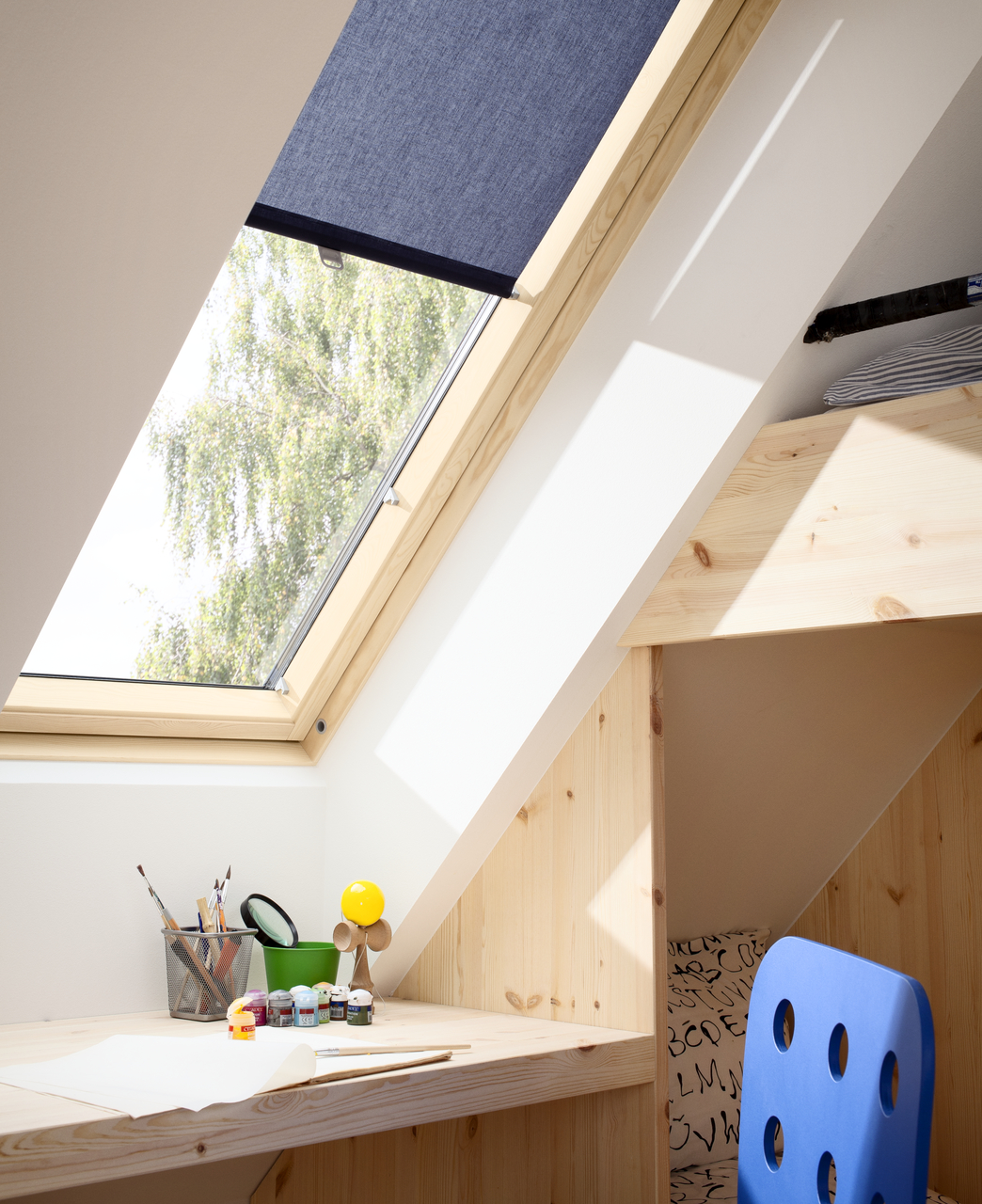 The Itzala roller blind is a low cost value option that comes in two colours: dark blue and beige. The blind has a robust roller mechanism and a tri-positional window clip. Itzala roller blinds purchased through the online shop have a two-year guarantee.