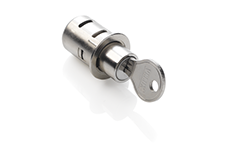 If you want to enhance the safety of your roof window and home beyond the general safety level, you can easily fit this safety lock made of steel in your window frame yourself.
When the safety device is locked, it is not possible to open the sash, but the ventilation function of the window will still work.
Attention! Please note that this security lock does NOT fit VELUX TOP-HUNG roof windows.
To check what type of VELUX roof window you have, you need to locate the type sign on your window by opening the sash. If the first three letters are GPL, GPU, GHL or GHU, you cannot use this lock.
Video installation instructions of the security lock: