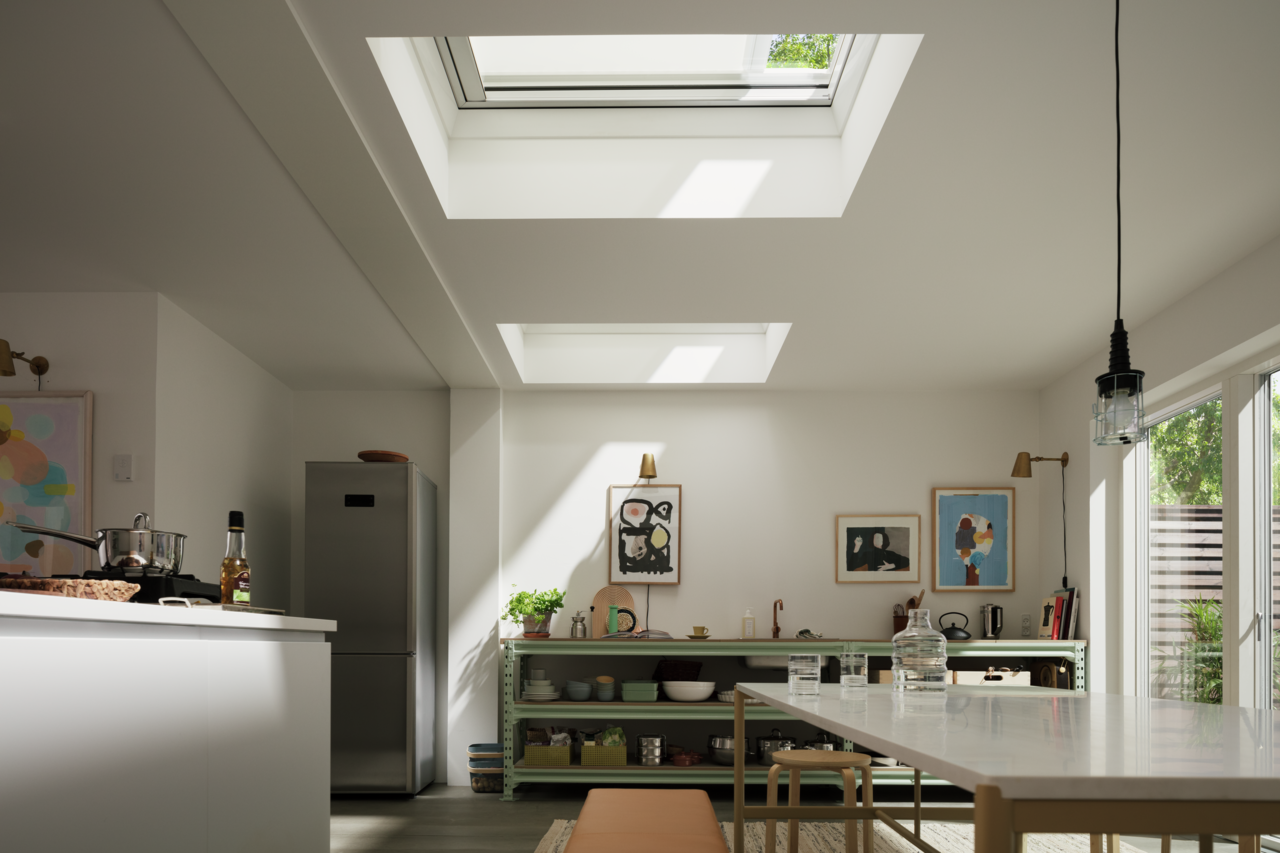 VELUX offers blinds for VELUX flat roof windows and also for vertical add on elements for VELUX roof windows, but unfortunately we don't offer these products in our shop.
It is possible to order custom made blinds from VELUX, as they offer many colours and designs options for different kinds of blinds and windows, but we do not offer custom make blinds.
Please also consider that our blinds are not compatible with any of the above mentioned windows. If you are interested in ordering for these style of windows, please contact VELUX directly for more information.