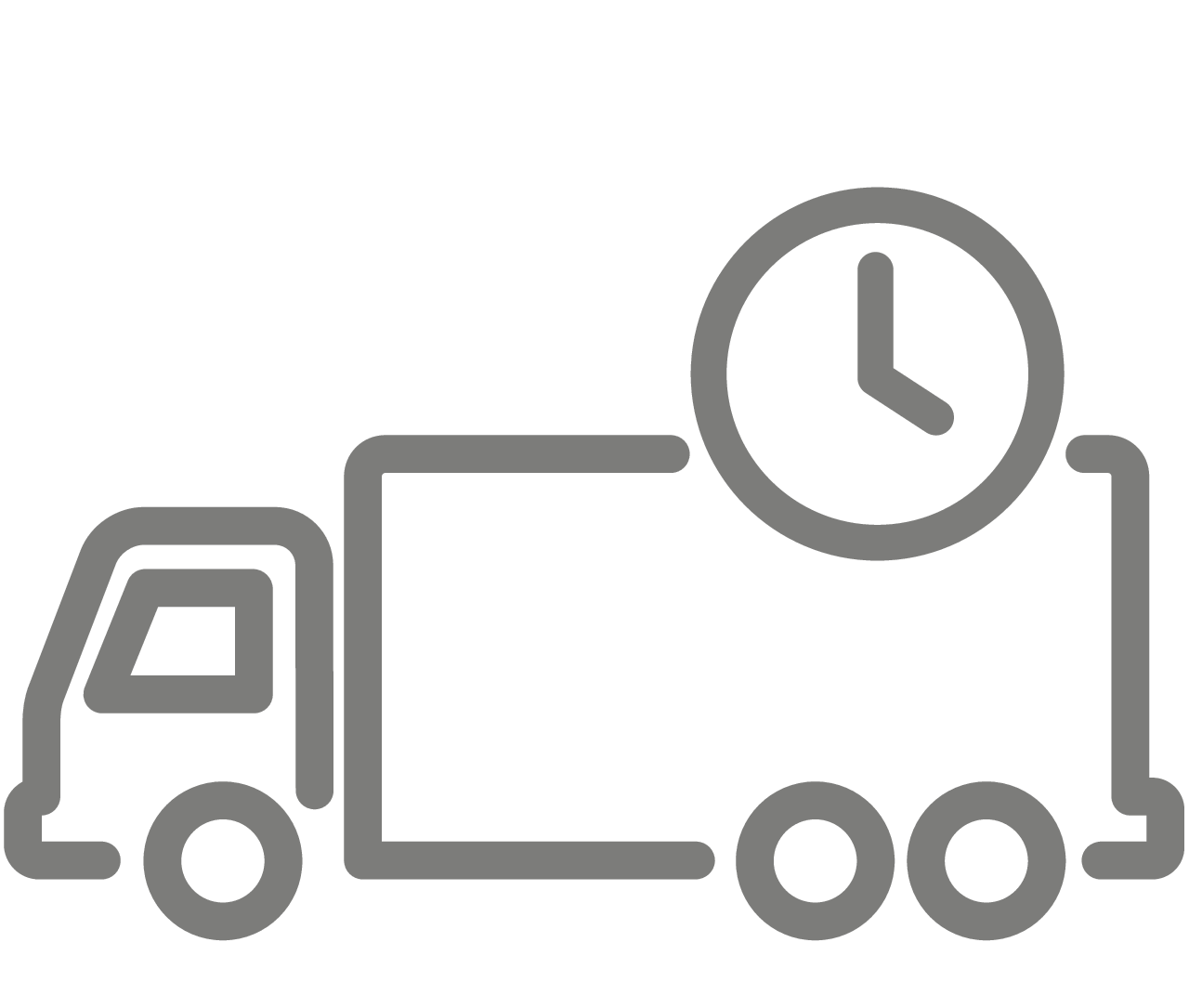 Delivery times
Deliveries are calculated in working days between Monday – Friday, excluding holidays and weekends.
Delivery lead time can vary between 3 – 5 working days up to 15 – 17 working days. This all depends on which product you choose and from which warehouse it will be sent from.
Please note, due to the worldwide cross-industry shortage in microchips, the delivery lead time on electric and solar operated blinds/accessories is much longer and can take between 68 - 71 working days to be delivered. This is an expected lead time due to the production running slower than anticipated with the manufacturer.
For a more precise lead time, please choose a product and put it in your basket. Please be aware that slight delays could occur due to Brexit.
Please note, if you live in a remote area, the delivery lead time can vary as our delivery partner Parcelforce or DX Freight may have to hand your shipment over to a 3rd party courier to complete. On these occasions the delivery date can increase by 7 working days depending on the postal code.
Our Carrier will deliver throughout UK mainland and Northern Ireland. This also includes the Scottish Islands, excluding Channel Islands.
Delivery fees
We offer free delivery for orders over £60. Any order under this amount will have a £4.80 delivery fee applied.
We do not add any additional fees or charges to your order, nor will you be charged customs fees if your order is sent from the EU.
BREXIT INFORMATION
Please note that we have warehouses in the UK and the EU. The lead times have been adjusted according to the Brexit changes; however, delays may occur due to customs. Please be aware that even if your order gets fulfilled from an EU warehouse, you do not need to pay any extra fees. We will send your order "DDP" which means deliver duty paid.
This entry also applies to orders to Northern Ireland.
Courier information
We only utilize known carriers for shipping our products. For Roofblinds.co.uk, Parcelforce or DX Freight delivers your order directly to your door depending on which warehouse the product is dispatched from.
If you are not at home when the courier comes, they will usually leave a note and try to deliver a second time. If they are also unable to deliver the second time, they will leave you another note, this time giving an address from which you can collect the blind. You will have one week to do so, after which the blind will be returned to us and we will refund your original payment method.
Delivery of damaged parcel
If you notice any damage on the packaging of the delivered parcel, please do not accept it, make a note on the delivery papers, and contact us for further information.
If you were delivered a damaged product, contact us with a brief description, pictures of damaged item(s) and your order confirmation number via e-mail at customerservices@itzala.com.
Your faulty product(s) will be picked up by our carrier. The carrier will contact you before the pickup at your specified address and the product(s) will be sent to the manufacturer. This is a free return service.